Admission to the certificate program Is highly selective. A U.S. bachelor's degree or its equivalent from a non-U.S. educational institution is required. No specific undergraduate course of study is required or recommended.
The certificate program can be taken on a full-time or part-time basis. For international participants, visas are not required because the program is offered online.
Henry J. Silverman, M.D., M.A.
Program Director
Dr. Silverman is a Professor of Medicine. He received a Master's Degree in Philosophy from Georgetown University and is chair of the Clinical Ethics Committee at the University of Maryland. Dr. Silverman teaches several graduates courses in ethics in the Master of Public Health Program. Since 2005, he has directed an NIH-sponsored international training program in research ethics focused on developing individual capacity in research ethics for individuals from the Middle East.
Jessica Rowe, MA, MS, CCRP
Jessica is the Human Research Protection Program (HRPP) Manager for WellSpan Health (WSH). In this position she oversees all aspects of the HRPP including the Institutional Review Board and Quality Assessment program. Jessica provides strategic direction for the WSH HRPP, including establishing goals, maintaining accreditation, implementing policies and procedures system-wide, and reviewing human subjects research protocols for regulatory compliance. Previously, Ms. Rowe was with the University of Maryland, Baltimore (UMB). During her tenure she held numerous positions in the research field. Ms. Rowe also serves as the HIPAA reviewer for research conducted at WSH. Jessica is current Chair of the Southern Pennsylvania SoCRA Chapter and elected Board member. She is adjunct instructor for the University of Maryland, Baltimore Graduate School teaching courses in research compliance and administration.
Jessica has extensive experience in human subject research compliance, IRB, quality assessment, clinical trial management and coordination. She routinely presents at national and local conferences on topics related to human subject research. Jessica was previously member of the University of Maryland, Baltimore IRB. In addition to her academic degrees, Ms. Rowe is a Certified Clinical Research Professional (CCRP) and holds a graduate certificate in Research Ethics from the University of Maryland, Baltimore. Jessica is passionate about human subject protections and enjoys teaching and educating on all topics related to research, but particularly those related to research ethics and protections.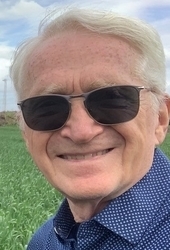 Robert Wachbroit, Ph.D.
Dr. Wachbroit is an Associate Professor of Medicine. He received his Ph.D. in philosophy at the University of California (Berkeley) after doing graduate work in philosophy at Oxford. He has held appointments at the University of Pennsylvania, the Maryland Biotechnology Institute, and the Institute for Philosophy and Public Policy in the School of Public Policy at the University of Maryland. He has published in the areas of bioethics, health policy, science and technology policy, and philosophy of science.