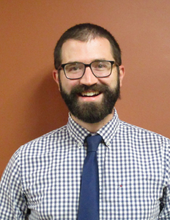 Daniel Champigny, PA-C
Dan graduated from Franklin Pierce University in 2013 and took a gap year prior to PA school, working both in an environmental chemistry lab as well as in pre-hospital patient care as an EMT and a firefighter. He enrolled at Penn State College of Medicine in 2014 and graduated in 2016. After PA school, Dan practiced in primary care/family medicine as well as urgent care for over 5 years. While doing this, Dan also worked for a private medical education company providing both group and individual instruction for physician assistant and nurse practitioner students studying for their respective board examinations. Dan became a full-time assistant professor at Frostburg State University in April of 2022 where he is the course director in the course Patient Assessment and Diagnostic Methods, a lecturer in the Clinical Medicine course and the Director of the program's admissions department.
Why the PALLA fellowship?
"It is no secret among the physician assistant community that diving into teaching can be a tremendous challenge, but also a great opportunity for personal and academic growth. The PALLA fellowship has been amazing to cement the foundational objectives and methods that I need as a PA educator to assure that my students are the best possible future PAs they can be."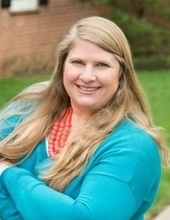 Jenni Dorsey, PA-C
Jenni completed her Bachelor of Arts degree in Biology from St. Mary's College of Maryland in 2000. While doing clinical cancer research at the University of Maryland, she recognized her passion of medicine and desire to help others. She graduated from the Shenandoah University Physician Assistant program in 2006. For the past 15 plus years, she has been practicing at a Family Medicine clinic in Frederick County. She has focused on providing her community with quality care in a compassionate manner
Why the PALLA fellowship?
Jenni states: "I believe the PALLA fellowship is an incredible opportunity to advance my own education as well as to create a strong foundation to educate PA students as they move forward to provide equitable, quality, and comprehensive healthcare for all."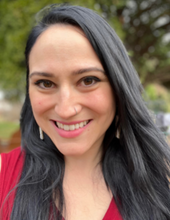 Laurarose Dunn-O'Farrell, MPAS, MS, PA-C, LCPC, CCTP
Laurarose received her Bachelor of Arts in Psychology and first Master's Degree in Applied Psychology - Counseling from the University of Baltimore. A second Master's Degree in Physician Assistant (PA) Studies was awarded from the Towson University/CCBC Essex Program several years later. She has experience working in urgent care, crisis intervention, and expertise in behavioral health across the lifespan in addition to experience as a clinical trainer, community educator, and program developer. Legislatively, Laurarose has been a frontline leader for the expansion of the PA role in behavioral health ("psychiatry") and telehealth utilization in Maryland. She was the first PA authorized by the MD Board of Physicians to perform psychiatric evaluations and shortly thereafter, the first to perform telepsychiatry appointments. She partners with and has served on numerous advisory committees for local and national organizations, including the Maryland Academy of Physician Assistants (MdAPA), in promotion and advocacy of patient care, practitioner and employee wellness, cross-disciplinary training, and organization restructuring. The diversity of her training, education, and dual licensure, as both a PA and a counselor, bolsters the of impact from her service through her current role as a faculty educator with the Towson University PA Program, and overall, as a community health care leader.
Why the PALLA Fellowship?
I firmly believe in the strength of PAs' diverse capabilities to propagate the modernization of treatment modalities, wellness practices, and the expansion of care access. Participating in the PALLA Fellowship grants a unique opportunity to enhance my knowledge, experience, and general growth as a PA leader, as well as extend my service reach, as an agent of change, to support the revitalization of community wellness practices.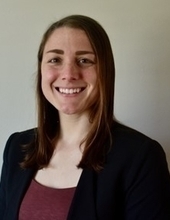 Ashlee Elms, PA-C
Ashlee completed her undergraduate degree in Biology from High Point University and Master's degree in Physician Assistant Studies from Hofstra University. Following school, she found her passion as a PA in cardiac surgery where she has practiced for 6 years. She takes pride in cultivating an environment where patients feel safe and well cared for during some of the most difficult times in their lives. She strives to practice medicine with an evidence-based approach and makes an effort to incorporate team-wide education within her role whenever possible.
Why the PALLA fellowship?
Ashlee states: "Like many clinicians, I have witnessed teams struggling to meet the demands of increasingly complicated patient needs while operating with fewer resources. I strongly believe that through education we can prepare future clinicians to address some of the systemic challenges that have come to light in recent years. I look forward to using the skills gained from this program to help prepare the next generation of clinicians to deliver quality health care to the communities we all call home."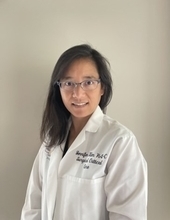 Jennifer Kim, PA-C
Jennifer attended Duke University for her undergraduate degree and completed her Masters in Medical Science degree from the Emory University Physician Assistant program in 1998. Since graduation, she has worked clinically in cardiac surgery as first assistant, then in critical care and now in step-down care. She has also worked in cardiology, adult surgical critical care, and pediatric medical critical care. Along the way, she completed her Master's degree in Public Health from the Johns Hopkins University Bloomberg School of Public Health focusing on health across the lifespan, hoping to integrate a preventative medicine aspect to practice.
Why the PALLA fellowship?
Jennifer states: "Like any other field, professional development should be the priority for educating future PAs. Teachers should be constant learners to allow for continuing improvement as content, culture, and technology change. Programs like this will also provide the groundwork for gaining confidence, empathy and understanding of the social and emotional needs of students"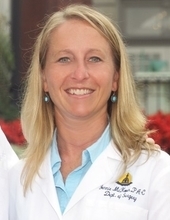 Jennie McKown, PA-C
Jennie earned her Bachelor of Science in Fitness and Cardiac Rehab/Exercise Science from Ithaca College in 1996. She earned her Master of Science in Health Sciences from The George Washington University's PA Program in 2001. She was a National Health Service Corps Scholarship recipient and began her career in family practice at Hood Medical Clinics in South Texas. She completed the Johns Hopkins Hospital PA Surgical Residency in 2007 and transitioned to a career in vascular surgery. In 2008, she became the program director for the Johns Hopkins PA surgical residency program. As program director, she recruits and trains PAs from across the country in surgery.
Why the PALLA fellowship?
Jennie states: "I hope to strengthen my skills as an educator and give back to our profession. The fellowship is a unique opportunity to learn with and collaborate with other PAs in Maryland. I look forward to getting involved in research opportunities and learning more about curricular design and development and best practices in simulation."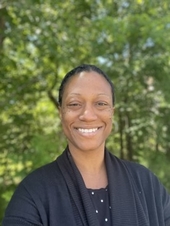 Natasha Olliver, PA-C
Natasha graduated from the Anne Arundel Community College/University of Maryland, Baltimore Collaborative Physician Assistant Program in 2018. She holds a B.A. in Sociology from the University of New Mexico. Natasha currently practices Occupational and Urgent Care Medicine. In April 2022, she started Grace Psychiatry with the goal of increasing the availability of mental health services to patients in rural areas through telemedicine. "My goal as a PA and future PA educator is to bridge communication gaps between my patients, colleagues, and students from different backgrounds. I am passionate about providing culturally competent, evidenced-based care and teaching aspiring providers to do the same."
Why the PALLA fellowship?
Natasha states: "The PALLA Fellowship will provide a great foundation for my career as a PA educator while allowing me the opportunity to give back to the PA community through work with the next generation of PA students. I am passionate about mentorship and inclusivity, and the PALLA mission truly resonates with me. Additionally, I am looking forward to improving my research skills and knowledge of current issues in PA Education."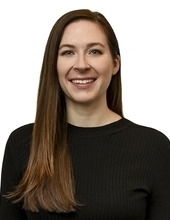 Sarah Porter, PA-C
Sarah graduated from the University of Richmond with a Bachelor of Science degree in Biology and a minor in Environmental Studies. Sarah went on to earn her Masters of Physician Assistant Studies in Manchester, NH from the Massachusetts College of Pharmacy and Health Sciences. After graduating, she began working in Dermatology, first practicing in New York City and now in Alexandria, VA. She is passionate about patient education, particularly regarding skin cancer detection and prevention. Sarah enjoys teaching and currently mentors new graduates interested in medicine as part of a bridge program.
Why the PALLA fellowship?
Sarah states: "I am excited about the opportunity to further my passion for teaching and I look forward to educating the next generation of PAs. The fellowship will provide me the skills and knowledge needed to excel in education and mentorship."