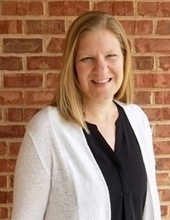 Justina Bennett, PA-C
Justina completed her undergraduate degree in Biology at Mount Vernon Nazarene University in Mount Vernon, Ohio. She pursued her Masters of Physician Assistant Studies at Chatham University in Pittsburgh, PA graduating in 2007. She spent three years in family practice and then transitioned to Internal Medicine. Primary care has been one of the greatest privileges of her life. Justina enjoys establishing ongoing relationships with her patients, addressing their acute illnesses, monitoring/treating/celebrating victories regarding ongoing chronic conditions and educating patients on a healthy lifestyle. In addition to staying home with her children she most recently has been serving as adjunct faculty at Frostburg State University's PA program in the Patient Assessment and Diagnostics course.
Why the PALLA fellowship? Justina states: "I am excited as I enter into the academic world of PA education. It is so fulfilling to be part of training future physician assistants to be the first point of contact for patients on the road to wellness and good health. I want to participate in PALLA in order to continue to grow as a PA and now an educator."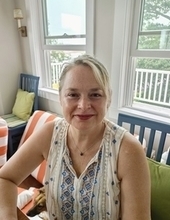 Janina Bukowksi, PA-C
Janina attended undergraduate college at Virginia Polytechnic Institute, initially as an engineering major but soon realized she had a strong interest in biology and medicine. After college, she moved from Virginia to Boston and applied for a research position at Dana Farber Cancer Institute, it is here that she was introduced to the PA profession. Janina graduated from Northeastern University's PA program and following graduation worked with the severely mentally ill as a primary care medicine PA for 17 years. Following this experience, she changed her specialty to work as a PA on the schizophrenia service at Johns Hopkins Hospital. For the past five years, she has enjoyed her calling as a psychiatric PA at St. Joseph's Medical Center.
Why the PALLA fellowship? Janina states: "I want to share my love of medicine and psychiatry with other like-minded students and mid-level clinicians. My goal is to develop my own general psychiatry fellowship in order to encourage others to enter this enormously gratifying field."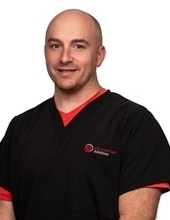 Jason Lincoln, PA-C
Jason graduated from Geneva College with a BS in Biology in 2007. He graduated from the University of Findlay Physician Assistant Program in 2009. Following graduation Jason practiced Urgent Care medicine for 2 years before moving to Emergency Medicine in 2011. For the past 10 years He has practiced Emergency Medicine in Hagerstown, MD. He completed the West Virginia University post-graduate emergency medicine program and holds a CAQ in Emergency Medicine. Jason has a passion for training the next generation of PAs and has precepted dozens of PA students from multiple PA programs.
Why the PALLA fellowship? Jason states: "I want to excel in my role as a PA educator. This fellowship is a rare and unique opportunity to further my education and improve my abilities to train the next generation of PAs."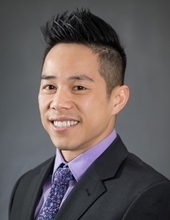 Van Nguyen, PA-C
Van earned his Bachelor of Science degree and PA certification from Howard University in 2014. He furthered his academic career and earned his Master of Science degree in Physician Assistant Studies from Touro College in 2019. Van was born and raised in a small province in Central Vietnam and came to the United States when he was ten years old with his parents and three older siblings. He has lived in the D.C Metropolitan area ever since. Van's clinical experiences focuses on general orthopedics and sports medicine in patients of all ages from pediatrics to geriatrics. His goal is to offer his patients the most up-to-date, unbiased opinions while providing the highest quality of care so they can stay active and pain free. As of recent, Van has started to embrace his role as a mentor and exploring his new passion for teaching.
Why the PALLA fellowship? Van states: "I believe the PALLA fellowship will help me grow as a PA, confirm my passion to teach, and provide me with the tools and skills to become a better mentor and an advocate for PAs."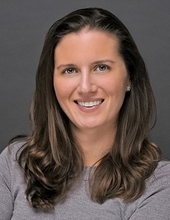 Victoria Trott, PA-C
Victoria graduated from Washington College in 2009 with a Bachelor of Science degree in Psychology: Specializing in Behavioral Neuroscience and a Minor in Music. She decided to pursue her love of medicine and began the journey to become a physician assistant. After graduating from St. Francis University/AACC in 2013, she started her career in an outpatient neurology office working closely with patients suffering from headache conditions, predominately migraines. She has focused on creating a positive experience for patients by listening to their needs, educating the patient on their medical condition, and designing and implementing a plan that can improve their quality of life. More recently, Victoria has worked with pharmaceutical companies as a part of their speaker bureau to help educate local health care providers about new medication options for their patients.
Why the PALLA fellowship? Victoria states: "I believe the program will provide the necessary foundation to not only educate future PAs, but also allow for research opportunities that can hopefully make an impact on improving access to quality health care in all areas.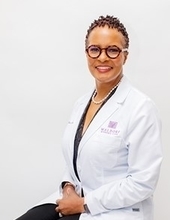 Gladys Wilkins, PA-C
Gladys completed her undergraduate degree in Physician Assistant Studies at Howard University in 1991. She earned her Master of Science in Advanced Physician Assistant Studies from A.T. Still University (formerly Arizona School of Health Sciences) in 2002. Gladys has been a PA specializing in women's health, obstetrics, and gynecology for more than 29 years and has provided quality healthcare to patients in the Waldorf community for more than 12 years while practicing at the University of Maryland Community Medical Group, Women's Health Division and Shady Grove Fertility (Waldorf location).
Gladys is a Distinguished Fellow of the American Academy of Physician Assistants and was named Outstanding PA in Women's Health for 2021 by the Association of Physician Assistants in OB/GYN. She enjoys serving as a guest lecturer on various OB/GYN topics at George Washington University and Stanford University Physician Assistant Programs.
Her years of experience and dedication to the women's health profession led her to her current role at Waldorf Women's Care where she will continue to provide excellent gynecological care to her patients.
Why the PALLA fellowship? Gladys states: "I have been passionate about sharing my knowledge with Physician Assistant students from early in my career, which has been easy from a clinical perspective. I am a firm believer in constant growth and education in order to do more and be more. PALLA will challenge and teach me to be a well-rounded educator from an academic viewpoint so that I can enhance my contribution to the PA profession more efficiently and exceptionally."