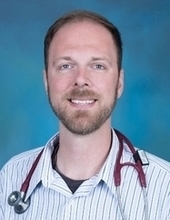 Joshua Anderson, PA-C
Joshua received his Bachelor's Degree from Frostburg State University in 2006. After Graduating from the Towson/CCBC PA Program in 2010, he began working in Interventional Pain Medicine. Soon after, he started moonlighting in the Emergency Department at Mercy Medical Center. For the past 8 years he has been practicing Integrative and Alternative Primary Care, emphasizing preventative medicine and implementing evidence-based alternative strategies to optimize health outcomes for patients. Josh has always been very interested in teaching and has acted as a clinical preceptor for both physician assistant and nurse practitioner students from various programs since 2012. He has served as a guest lecturer for both AACC and CCBC-Essex PA Programs.
Why the PALLA fellowship?
Joshua states, "I am committed to growing as a PA and am ready to step further into my role as a teacher for future generations of PAs."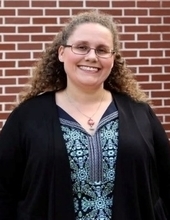 Elizabeth Budny-Buckley, PA-C
Elizabeth earned in an undergraduate degree in biology and religious studies at McDaniel College. She served patients for 10 years in a dermatology clinic before completing her PA education at Seton Hall University in New Jersey. She has 4 years of experience in primary care, and 10 years of experience in orthopedics. She pioneered a Fracture Liaison Program, the only of its kind in a 50 mile radius, the program received the Fracture Liaison Certification through the National Osteoporosis Foundation. As of recent, she is serving as an adjunct faculty member at Frostburg State University's PA program.
Why the PALLA fellowship?
Elizabeth states, "My hope with the PALLA fellowship is to learn more about the research process."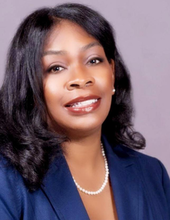 Felicia C. Elvis, PA-C
Felicia received her Bachelor of Science degree in Physician Assistant Studies from Howard University and her Master's Degree in Physician Assistant Studies, with a focus in education, from A.T Still University. Felicia has 20 years of experience as a PA and is currently at Medstar Washington Hospital Center providing inpatient care with the Cardiology Associates group. Locally, she has served as a lecturer for Howard University's PA program and internationally in Addis Ababa, Ethiopia, as a member of a medical mission's team providing post-op care to patients following open heart surgery.
Why the PALLA fellowship?
Felicia states, "I believe programs like this will revolutionize the PA profession and serve to meet the demand of training future exemplary PAs who provide high quality comprehensive healthcare delivery to all.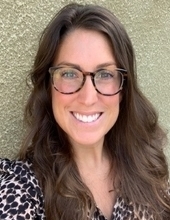 Jenna Schiller, PA-C
Jenna graduated from the Towson/CCBC PA program in 2017 after finishing her undergraduate studies at James Madison University. For the last 3 years, she has been working in the Emergency Department at Sinai and Northwest Hospitals where she has precepted both physician assistant and nurse practitioner students. Since the onset of COVID 19, she has also been assisting as a hospitalist in the Baltimore City Convention Center COVID Field Hospital. Recently, she accepted a full-time position with the Department of Telemedicine through Lifebridge Hospital System. She has also just completed her first semester as an adjunct faculty member with the AACC/UMB Collaborative Physician Assistant Program
Why the PALLA fellowship?
Jenna states, "I believe this program will provide me with the tools and opportunities to further PA education as well as my own."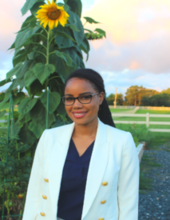 Brittany Stokes, PA-C
Brittany Stokes MS PA-C is a Primary Care and Urgent Care PA. She is a current University of Maryland, Baltimore (UMB) Research Fellow and graduate of UMB's Physician Assistant Leadership and Learning Academy (PALLA). She is a current faculty member for the PA Foundation working to further educate future healthcare professionals in identifying and preventing substance use disorder (SUD). Brittany is a NIDA Mentored Outreach Award recipient for her project i.M.A.T.T.E.R which aims to improve PA education of Opioid Use Disorder (OUD) and improve access to OUD treatment by using telehealth technology.
Why the PALLA fellowship?
Brittany states, "It is my goal to build on my experiences by altering the approach to educating the next generation of PAs."