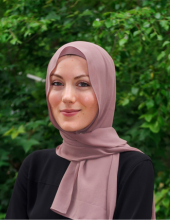 Susanna Abdelkarim, PA-C
Susanna completed her undergraduate degree in Public Health at the University of Maryland, College Park. She pursued her masters in Physician Assistant studies at the Towson University/CCBC Essex PA program and graduated in 2013. Susanna began her career in primary care and then transitioned into emergency medicine where she gained extensive experience caring for patients of all ages. Since 2021, she has enjoyed working in PA education within the Frostburg State University PA program and, more recently, the George Washington University PA program.
Why the PALLA fellowship?
I believe the PALLA fellowship will help me grow and achieve my goals as a PA and as an educator. I value the opportunities I have had in my career to guide future PAs in the clinical and academic settings and I believe this fellowship will provide me with the tools I need to realize my potential as an educator.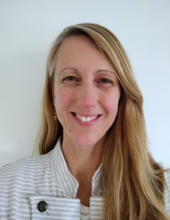 Beth Boehme, PA-C
Beth attended Appalachian State University, graduating with a BA in Psychology in 2003. She worked in outdoor experiential education/environmental education/ outdoor adventure settings for many years. Her first MS degree was from Virginia Tech (Forestry with a focus in stream ecology, 2013) but she realized quickly she had placed into a research heavy field and was lacking the human interaction and teaching she loved. She became a PA in 2018, graduating from Jefferson College of Health Sciences, which is now part of Radford University. She worked in primary care for 3 years before switching to urgent care.
Why the PALLA fellowship?
"I anticipate the PALLA Fellowship will further develop my curriculum development and classroom teaching skills, guide me to integrate more creativity, content reinforcement, and case-based learning into the didactic year, and increase my ability to build up the next generation of student and early career PAs."
Natoya Carruthers, PA-C
Natoya graduated from Lewis & Clark College in Portland, OR with a Bachelor of Arts degree in Psychology. She then went on to earn her Master's of Science degree in Physician Assistant Studies at Oregon Health & Science University. Since graduating in 2019, Natoya has been working as a Family Medicine PA serving the rural community of Klamath Falls in Oregon.
She is passionate about diabetes education with a specific focus on lifestyle medicine. She also enjoys teaching and mentoring PA and NP students who rotate through the clinic.
Why the PALLA fellowship?
"This opportunity has presented itself at the perfect time in my PA career as I seek to expand my role as a PA educator and mentor for students embarking on the PA profession in underserved communities. Educating and mentoring the next generation of PAs has been tremendously rewarding. The PALLA fellowship will strengthen my skills and competencies as a PA educator and improve my ability to guide students into a successful PA career."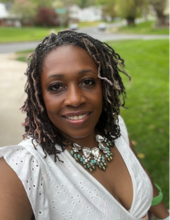 Aurora Anderson Maria, PA-C
Aurora graduated from Shenandoah University's PA program in 2012 with a MS in Physician Assistant Studies. She also holds a MS in Pharmacology from Tulane University and a BS in Interdisciplinary Studies from Furman University. Since graduation, she has practiced primarily as a General Surgery PA for over 10 years. She is a passionate PA student preceptor as well as mentor to pre-PA students. She has served on the MdAPA board as a chair and co-chair of the diversity committee. During that time, she passionately pursued making the PA profession more visible to underrepresented minoritized groups. Aurora strongly believes the patient-provider experience is of great importance in improving patient motivation and therefore improving patient health outcomes.
Why the PALLA fellowship?
"As former adjunct faculty prior to PA school, teaching has been a long-standing career choice for me. I am excited to have the opportunity to bring my previous experience into the PA educational arena. Additionally, I have always had a love for research and spent a decade prior to PA school in academic research. The PALLA fellowship feels like the natural progression in my career path by giving me a solid foundation that will allow me to be a part of teaching the next generation of PA students using research-supported methodology."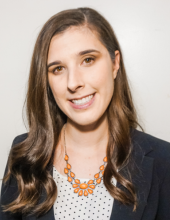 Aurielle Martin, PA-C
Aurielle completed her undergraduate degree in biological sciences at Salisbury University, her Master of Physician Assistant Studies degree at Shenandoah University, and her Doctor of Medical Science degree at Lynchburg University. Aurielle has been practicing as a PA in primarily rural family medicine since 2017 in Western Maryland and she considers it to be a great privilege and honor to serve this population. She has served as a PA student preceptor to dozens of students and wishes to continue sharing her passion for the PA profession through mentorship and the education of future PAs.
Why the PALLA fellowship?
"The PALLA fellowship is a unique opportunity to develop my leadership and education skills in an evidence-based way. I look forward to participating in research and learning how to more effectively lead both new and seasoned PAs in such a way that a fire will be ignited within them to fuel their passion for our profession."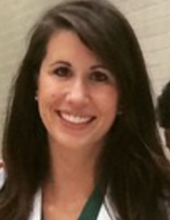 Erin Niles, PA-C
Erin completed her undergraduate education at the University of San Diego, graduating with a Bachelor's degree in Psychology and minors in Biology, Chemistry, and French. She received her Masters of Science from Baylor College of Medicine's PA program in December 2016, where she was awarded the Lewis A. Leavitt, MD Academic Excellence Award for the highest scholastic ranking. While completing her Physician Assistant studies, she also obtained a certificate in medical ethics. Since graduating, she has developed an interest in Extracorporeal Membrane Oxygenation (ECMO) research and continues to engage in medical ethics by serving on the University of Maryland Medical Center's Ethical Advisory Committee. Currently, she works in the Critical Care Resuscitation Unit at the R Adams Cowley Shock Trauma Center.
Why the PALLA fellowship?
"I hope to gain the knowledge and skills to become involved in academics, grow as a leader and advocate in the profession, and to help educate Maryland's future PA's both before they graduate and in post-graduate Critical Care residencies/fellowships."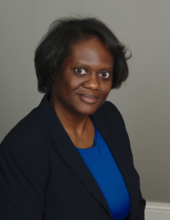 Christine Wentt, PA-C
Christine graduated from University of Maryland, Baltimore with a Bachelor of Science in Medical and Research Technology in 1999. She began her work in healthcare in the transfusion medicine (formerly blood bank) laboratory while she expanded and raised her family. While knowing that healthcare was her calling, Christine realized that she was missing a critical component in career, direct patient care.
She graduated in 2009 with her Masters in Health Science, Physician Assistant from Drexel University in Philadelphia, Pennsylvania where she also tutored classmates in several courses. Christine went on to work in adult hospital medicine with additional opportunities to experience the surgical specialties and sub-specialties. She has continued with her first love, hospital medicine. She has worked as an adjunct faculty at Drexel University and has participated in the exam development, item writing and editing, and review with the NCCPA. In addition to her career as a healthcare clinician, she enjoys the outdoors, and training with her dogs in animal-assisted therapy and various competitions. Christine has had a strong desire to educate healthcare providers in concordance with her clinical work.
Why the PALLA fellowship?
"Understanding the need for healthcare providers worldwide, I believe that now is the time, for me, to begin gravitating more towards academia in my career. The PALLA Fellowship will help me grow and expand my knowledge in leading and educating current and the next generation of practicing Physician Assistants."