Upcoming Information Sessions
Wednesday Feb 22. @5PM
Thursday March 9. @2PM
Coffee and Conversation w/Rodney Foxworth March 28th @8AM
Monday May 4, @2PM
RSVP to attend the next session. All info sessions take place EST.
Student Profiles
Check out our student profiles to learn more about the many opportunities the M.S. in Social Entrepreneurship offers.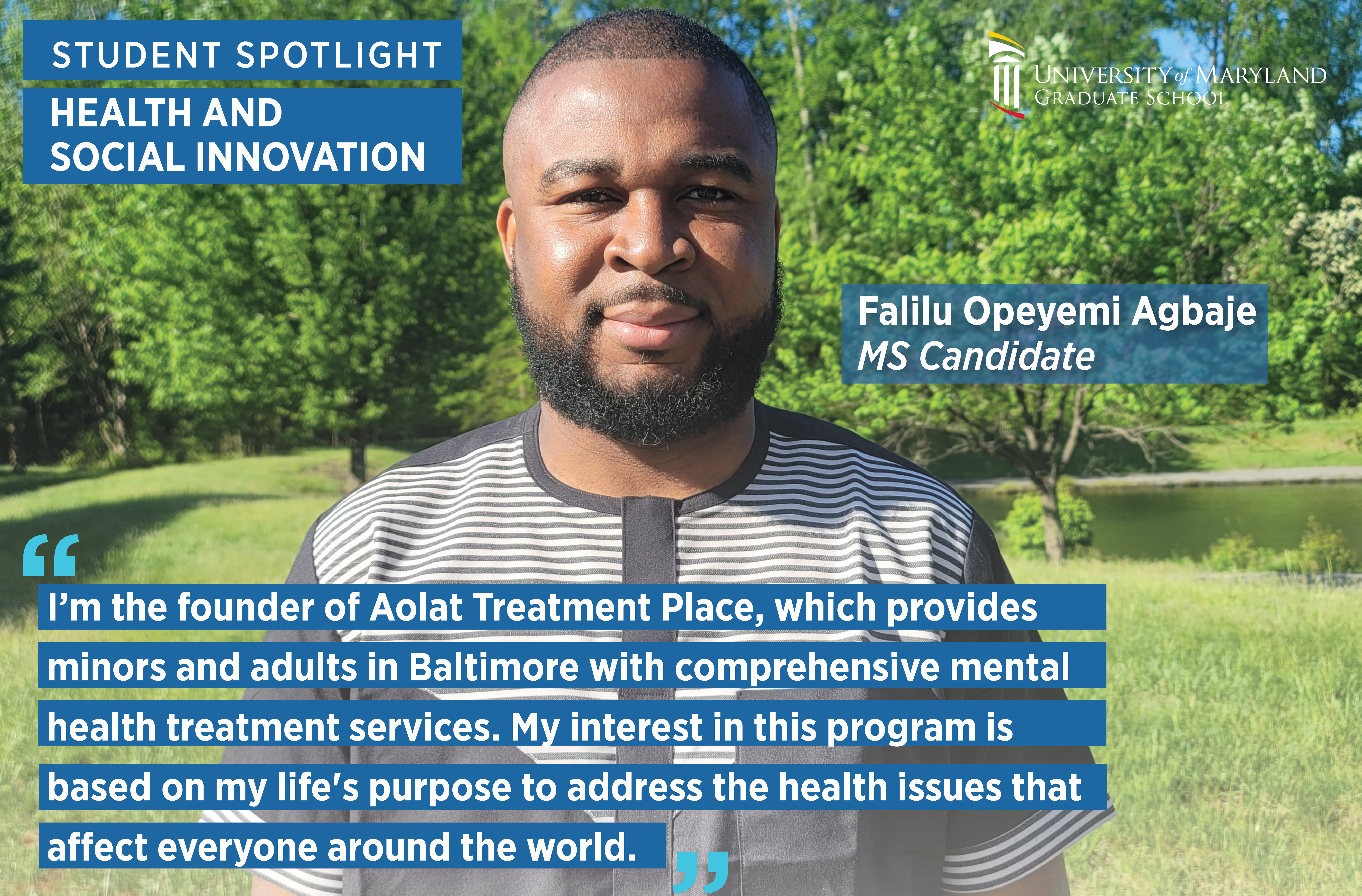 What is Degree Works?
Degree Works is a degree audit and advising system to help students, administrators, and advisors plan for academic success.
You will find useful information when you log-in such as classes you have completed along with the grade earned, diploma application status. any holds you may have, residency status, overall GPA and your degree progress.
Social entrepreneurs chart their own course.
Don't just get a job, create your own while striving to make the world a better place. As a MS in Social Entrepreneurship graduate, you will be prepared to apply principles of innovation, entrepreneurship, and design-thinking to address societal challenges.
Innovate with purpose.
What happens when you take an MBA, A Masters in Social Work, A Masters in Public Health and a Masters in Nonprofit management, drop them into a blender, and pour them out into a dedicated incubation and coworking space in the heart of downtown Baltimore? You get UMB's Master of Science in Social Entrepreneurship.
Our social entrepreneurship centered curriculum provides the fundamental tools and competencies needed to take idea to action, and prepares you to build your own venture or lead change in an existing organization.
This MS in Social Entrepreneurship offers different pathways that will equip you with specialized competencies in your desired field:
Applications for spring admission are due July 1.
International students: please be advised that this program is not eligible for F-1 or J-1 student visa sponsorship.
Join UMB's community of innovators. Our campus' network connects student entrepreneurs with legal assistance, small business advising, mentorship from local industry-leaders and the opportunity to collaborate other fellow entrepreneurs, As a student of the program, you will have the opportunity to further nurture your idea with the Grid Incubator. Selected student entrepreneurs will join a supportive community full of diverse mentors, advisors, and industry professionals to help grow their venture. Students can also apply for seed funding through the UMB Student Social Venture Fund, which provided small seed grants to further develop your vision.
Beyond the campus, Baltimore's Social Innovation ecosytem is surging, with several dozen stragically placed incubators, accelerators and angel funds that can take your concept to the next level.
The M.S. in Social Entrepreneurship is a 36-credit graduate degree program taught in a Hy-Flex mode that combines classroom, live interactive video and individually paced modules, offering maximum flexiblity to accomodate busy schedules. Able to be completed in as little as two years (or as many as five), Students will take 18 core credits and 12 concentration credits.
Entrepeurship is not just building new ventures or creating change in exisiting structures. Entrepreneurship is a way of thinking, a way of seeing problems as interesting challenges that call for innovative solutions. Add in the ability to improve the human condition, and you suddenly realize a realm of possibilities for your future.
The M.S. in Social Entrepreneurship will help you develop skills in Design Thinking, Customer Discovery & Social Change Theory that will help you develop effective solutions to real world problems. Courses in Marketing, Finance, Project Management and Leadership will equip you to make those solutions sustainable.
Admissions Deadline

Applications for fall admission are due July 1.
Applications for spring admission are due December 1.