‌
contact
Taylor DeBoer, MA
Assistant Director
Jenny Owens, ScD, MS
Associate Dean of the Graduate School Faculty Executive Director of the Grid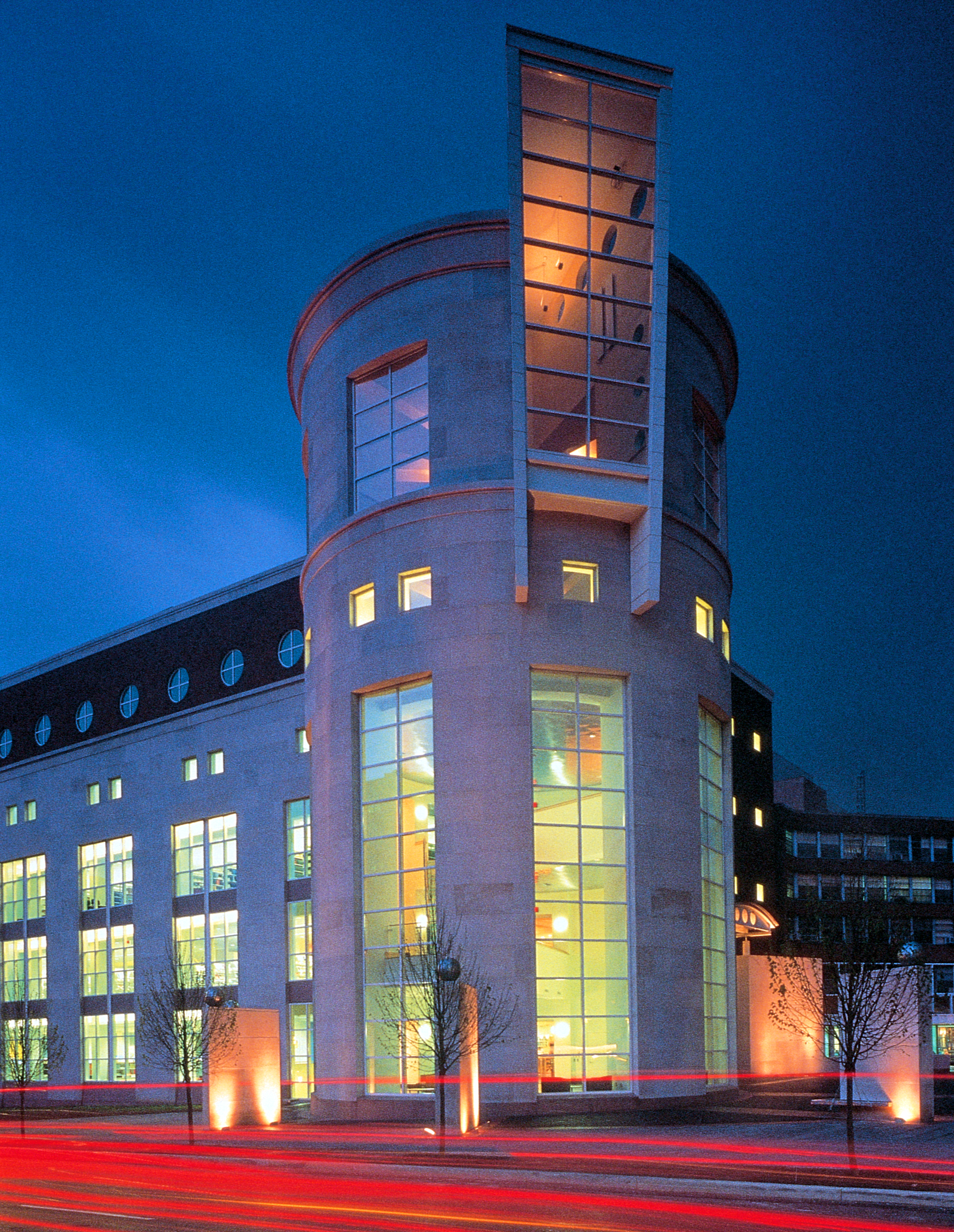 University of Maryland Ventures and the University of Maryland Graduate School worked in partnership to create the Grid, an innovation space where students, entrepreneurs, faculty, and staff connect to bring innovative health and social impact ideas to life through education, entpreneurial resources, and programming.
Effective Sept. 15, 2020, the Grid will relocate to UMB's Health Sciences and Human Services Library (HS/HSL).
The Grid's new location in the HS/HSL will provide a more central convening destination for students, faculty, staff, and the community. Workshops and services will remain virtual for now, but when it's safe to return to campus the Grid will be back to hosting these events in-person. Until then, you can find a preview of our virtual programs for the fall here.
Why the HS/HSL? Teamwork makes the dream work! The Grid's workshops and programs for aspiring student entrepreneurs complement the HS/HSL's Innovation Space and the plans for the Center for Data and Bioinformation Services (CDABS). In addition, this now three-way partnership among the Graduate School, UM Ventures, and the HS/HSL will provide students, faculty, staff, and community members with a one-stop-shop for anything related to entrepreneurial and innovation education.
Please stay tuned for additional information about the Maryland Small Business Development Center (SBDC) and the Carey School of Law's Intellectual Property and Entrepreneurship Clinic (IPEC) once the new UMB Community Engagement Center opens and University operations return to normal.
About the Grid: Prior to the shutdown due to COVID-19, the Grid welcomed students, faculty, staff, and community members to the space for workshops, networking events, and other educational opportunities. The Grid hosts a wide range of events including sessions on marketing, branding, IP law, human centered design, social innovation, community development, elevator pitching, and more. The Grid also hosted the first-ever student led networking event in which aspiring student entrepreneurs networked and mingled with local startup CEOs and other business leaders. For the last three years, the Grid has hosted a pitch showcase in the spring, celebrating UMB student entrepreneurs. This year's virtual Grid Pitch showcased eight teams that were supported with seed funding from UM Ventures.