Welcome to our new Global Health Program's page celebrating the launch of the Graduate School's new Master's Degree in Global Health.
Our global programs provide students with the tools needed to save lives and solve public health challenges in communities near and far.
The Graduate School offers four global health-focused certificate and masters programs - to prepare professionals from diverse backgrounds to create, lead, and support effective global health programs worldwide. The program builds on the University of Maryland's international reputation as a renowned global health and education powerhouse with assets across seven graduate and professional schools working to improve the human condition globally.
This interprofessional, university-wide global health program offers courses taught by faculty from across the different UMB schools (University of Maryland Schools of Medicine, Nursing, Law, Pharmacy, Dentistry, and Social Work). The programs also leverage the Graduate School's proven expertise in online education, curricular innovation and flexibility, and accessible programs for local and international students.
Learn more about admissions requirements, upcoming deadlines, as well as the application materials needed to apply to our certificate and master' programs.
Ready to start your application?
Not quite ready to apply? No problem! If you'd like more information or the opportunity to speak with a recruitment specialist contact us.
Through an approach anchored on interprofessional and ethical reasoning, graduates of this MS program will be able to effectively take on leadership roles in global public health practice and advance health equity and social justice around the world. The program focuses on providing a broad set of knowledge and skills for research and practice to tackle the most pressing health challenges of the present and the future.
This unique 31-credit Masters of Science program prepares students to understand the global burden of disease; globalization of health and health care; social and environmental determinants of health; global health ethics; professional practice and various other proficiencies. Students will specialize in one of three areas of concentration: Implementation and Dissemination Science, Global Health Monitoring and Evaluation or Global Health Innovation. These areas of concentration are also stand-alone certificates. You can start with a certificate and then decide if you want to complete the requirements for the MS in Global Health. Or you can complete the MS in Global Health with no concentration and choose the classes you want.
See sample plans of study here.

Be sure to check out our standalone online Global Health Systems certificate too!


Implementation and Dissemination Science Certificate ▾

Learn to streamline the dissemination of knowledge and
evidence-based interventions

produced by health research, ultimately aiding in improvement of individual and population health.

This concentration and certificate provide students with the tools to work in the emerging field of implementations science. Graduates will understand and apply various research design and implementation methods in the fields of health systems, policy, as well as in the study of infectious diseases, such as HIV, and non-communicable diseases.
Global Health Monitoring and Evaluation Certificate ▾

Learn how to understand and judge the impact that global health interventions and policies have in communities. Monitoring and evaluation were noted as the primarily skills desired by global health employers in the PHI/GHFP-II Employers' Study.
This online 12-credit graduate certificate aims to help students understand and analyze the key elements of program monitoring and evaluation by assessing population health needs using qualitative and quantitative information, identifying key program elements and their implementation, monitoring programs' cost and efficiency, and evaluate the success of implementation, including program outcomes.
Global Health Innovation Certificate ▾

Engage with public, private and non-governmental organizations to understand complex issues related to global health in Costa Rica, a LMIC country with unique demographic, epidemiological, and urbanization conditions and a list of public health successes that makes the country a global model for innovative global health practice.
This unique 12-credit graduate certificate offers students an opportunity to learn about global health and health care innovation in Costa Rica, designed with all of the content delivered during a 10-week immersive learning experience. The program concludes with a hands-on practicum that provides students the opportunity to integrate theory and practice to address real-world challenges faced by policymakers and communities looking to create lasting change in the global health area.
Global Health Systems Certificate ▾

Build upon your domestic health skills and provide instruction in the different health managerial skills and national health delivery systems needs to operate in the global arena.
As the field of global health continues to expand, so does the need to understand the different international health organizations and their roles in promulgating global health systems, policies, and procedures and organizing health services. This 12-credit, four-course online graduate certificate program prepares students to assess and design global health programs within different national contexts, evaluate global health programs to maximize contributions to effective policy, enhanced practice, and improved and sustainable health outcomes—domestically and internationally.
The Global Health Systems certificate is not a concentration within the MS in Global Health. However this certificate does double as a concentration within the MS in Health Science and MS in Health and Social Innovation.
Who is this program designed for?
DisasterYour classmates will most likely be practicing professionals with a background in health care policies, systems, practices or clinicians and health administrators interested in increasing their knowledge and skills in the global arena. Many students are actively involved in global health work in Sub-Saharan Africa and bring real-time experiences to the classroom. The knowledge and training you'll receive will prepare you to capitalize on this growth in a number of career fields.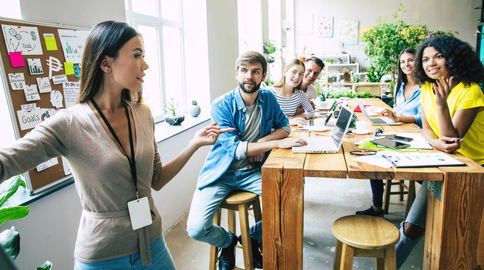 Disaster relief organizations (such as the International Committee of the Red Cross)

Immigrant/refugee health organizations (such as the International Organization for Migration – IOM)

Research and academic institutions

International and biliateral agencies (such as USAID)

International and national non-governmental agencies

Multilateral financial institutions and regional development agencies in low- and middle-income countries such as the World Health Organization and the United Nations Children's Fund (UNICEF)

In-country field consultants

Global Health Data Analyst

Global Health Project Manager

Global Health Strategy Leader

Innovation Consultant

Health Tech Transfer expert
Meet Dr. Carlos A. Faerron Guzmán, the Graduate School's New Director of Global Health Programs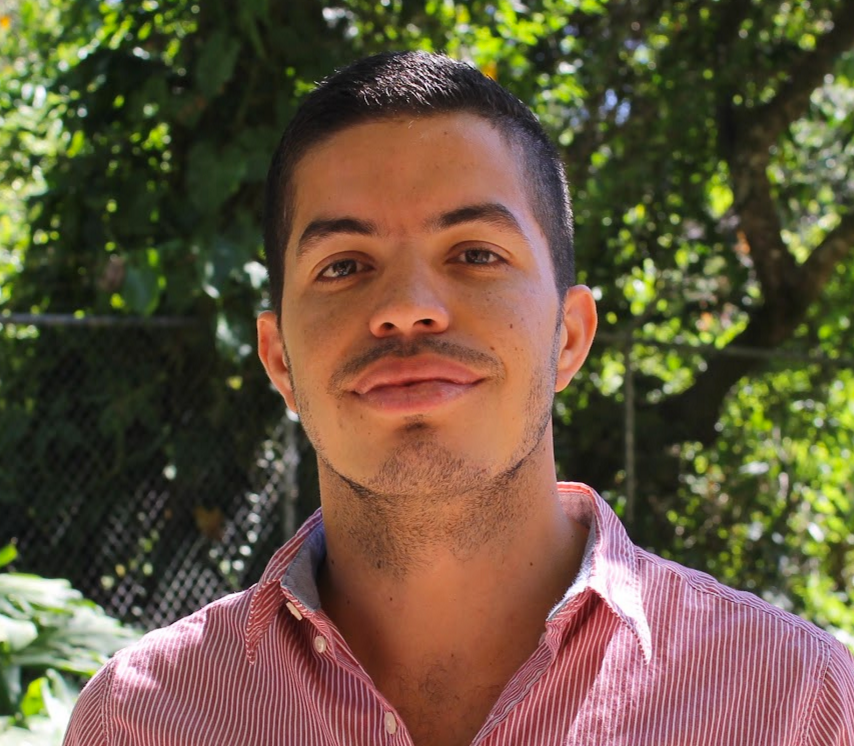 Dr. Faerron Guzmán is currently Assistant Professor of Global Health at the University of Maryland Baltimore, Graduate School. He is also the Director of the Centro Interamericano para la Salud Global (CISG) in Costa Rica, and acts as the Associate Director of the Planetary Health Alliance at the Harvard T.H. Chan School of Public Health, as well as adjunct faculty at the Department of Oral Health Policy and Epidemiology at Harvard University.
Dr. Faerron Guzmán began his career as a primary care doctor in a rural area of Costa Rica, where he worked closely with migrant and indigenous populations. His work seeks to redefine the meaning of leadership and global health through innovative educational approaches. Dr. Faerron Guzmán follows a framework of equity in health and human rights as guiding principles and firmly believes in progress in health through community empowerment, action / research, and participatory education. He obtained his medical degree at the University of Costa Rica and his MSc. in International Health at Queen Mary University in Edinburgh and Vrije Universiteit in Amsterdam. Additional studies include Social Justice at the International Institute for Health and Development in Scotland and Social Innovation for Health from INCAE Business School. He is a Fellow of the Central American Healthcare Initiative.
Why Choose a Degree in Global Health from UMB?
Programs are flexible, created to assist you as you build your career.
The Global Health Systems certificate, Global Health Monitoring and Evaluation certificates are offered 100% online, allowing students to fit coursework around their busy schedules. The MS in Global Health has elective in-person components, but can also be completed exclusively online. Our Global Health Innovation certificate is an immersive 10-week experience in Costa Rica and is ideal for professionals or new graduates with more flexibility to travel for an extended period of time.
A faculty of industry-leading experts.
Learn from professors including Virginia Rowthorn, Carlos A. Faerron Guzmán, Bonnie Bissonette, Katherine Marconi— thought leaders, practitioners, and researchers who are internationally recognized for their work in the field.
Interprofessional approach.
Our programs harness the experience and perspective of the University of Maryland Baltimore faculty and students across schools, including law, nursing, medicine, and social work. No other program in the country can bring this level of interprofessional instruction to the teaching of research skills. Students at the Graduate School are encouraged to join the campus global community and eligible to take part in UMB Center for Global Engagement interprofessional global programs and other global activities.
UMB's global reach is extensive.
We prioritize a "global local" approach to global engagement that emphasizes reciprocal and mutually beneficial exchanges with overseas collaborators and breaks down silos between global and local (Baltimore/Maryland/United States) initiatives so that the best ideas can be shared and adapted across borders wherever a need exists.
UMB's global impact, most notably in the
areas of global health and vaccine development, and in efforts to improve HIV and malaria diagnosis and treatment, is a source of great pride on campus. With over 40 years of experience engaging with communities around the world to address the most challenging global health concerns of the 20th and 21st centuries, UMB is recognized, particularly on the African continent, as an international global health leader.
Online Information Sessions
Online Information Sessions
Select desired date to RSVP for next session.
Global Health Events