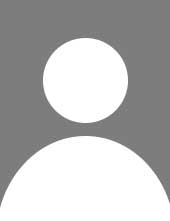 Vacant
Assistant Dean, PALLA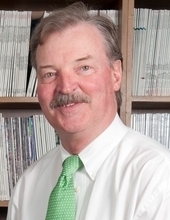 James F. Cawley, MPH, PA-C, DHL (hon)
Visiting Professor and Scholar-in-Residence
James Cawley is Visiting Professor and Scholar-in-Residence in the Physician Assistant Leadership and Learning Academy (PALLA) in the Graduate School at the University of Maryland Baltimore. He is also Professor of PA Practice in the College of Medicine at the Florida State University. Cawley worked for nearly 40 years at The George Washington University and is Professor Emeritus and past Chair of the Department of Prevention and Community Health in the Milken Institute School of Public Health at GW. He began his career as a primary care PA at The Johns Hopkins Hospital, earned his MPH in infectious disease epidemiology from the Hopkins Bloomberg School of Public Health, and pursued doctoral study in health policy at The George Washington University. In 2013, he was awarded an honorary Doctor of Humane Letters degree by the Philadelphia College of Osteopathic Medicine. Cawley has also held faculty appointments on the PA faculty at Johns Hopkins, Stony Brook University, and Yale University School of Medicine. Cawley has co-authored five books on PAs and published extensively on the PA profession and health workforce policy. He is a past President of the Physician Assistant Education Association and has served as Senior Research Fellow at the American Academy of Physician Assistants In 2011 received the prestigious Eugene A. Stead Award of Achievement from the AAPA.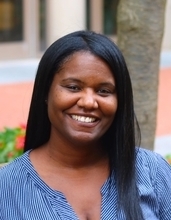 Shani Fleming, MS, MPH, PA-C
Senior Lecturer
Shani Fleming has devoted her career to promoting cultural competence and addressing social justice within the healthcare community. In 2002, she graduated from the George Washington University Physician Assistant Program receiving a Masters in Health Science, Physician Assistant Certificate, and a Masters in Public Health with a concentration in Administrative Medicine Management. She completed a Business of Medicine Certificate from Johns Hopkins University and is currently pursuing her Ph.D. in Language, Literacy, and Culture from the University of Maryland Baltimore County. Her seventeen years of clinical experience as a Physician Assistant include working in family medicine, adolescent medicine, infectious disease, and urgent care. In 2004, she began working as an educator serving private, public universities, community colleges throughout the state of Maryland, Virginia, Washington, DC and the US Virgin Islands. She began teaching in the University of Maryland Baltimore graduate school Master of Science in Health Science program in 2018 and recently joined the executive leadership team of the Physician Assistant Leadership and Learning Academy. Shani has a tremendous amount of experience in academia, developing curriculum maps, course and instructional objectives, learning outcomes, and assessments aligned with PA program milestones, competencies, and graduate outcomes. She has Quality Matters certification for online learning management systems and experience teaching many online and web-enhanced courses. Shani provides professional development on cultural competence, health disparities, social justice, and other relevant diversity material. She is considered a leader within National and State organizations reaching thousands of underrepresented minority high school and college students, introducing them to the health profession career and advocating on inclusion, diversity, and equity.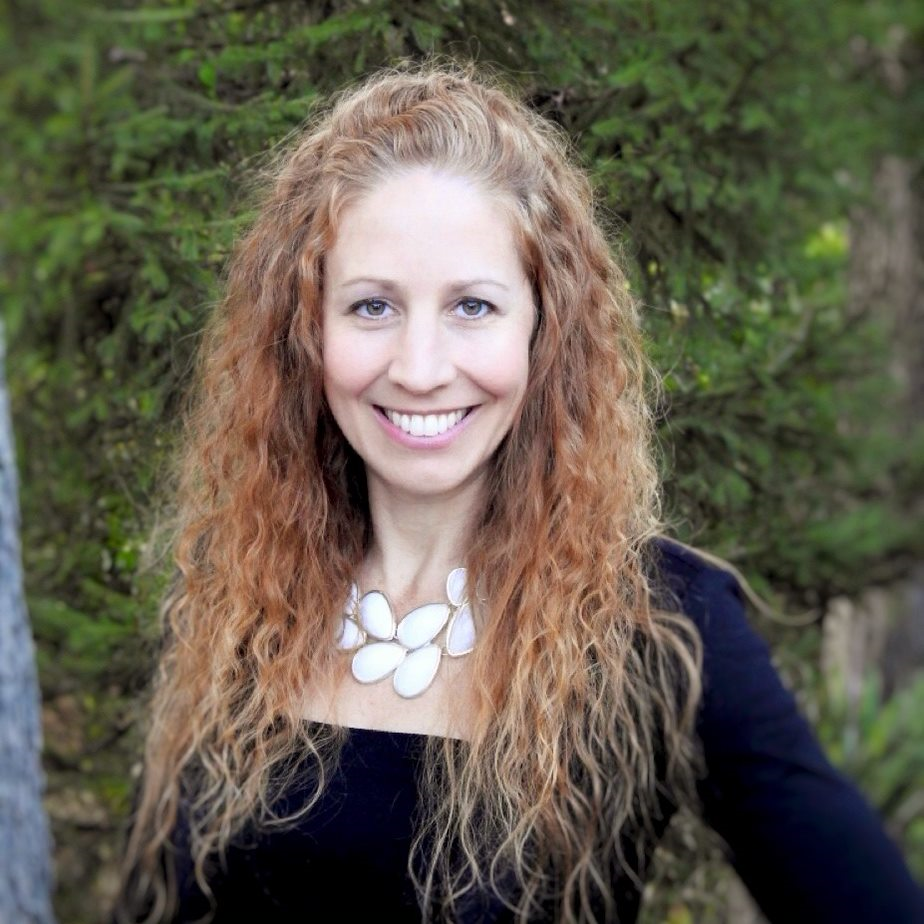 Karen L. Gordes, PhD, PT, DScPT
Chief Learning Director
Dr. Gordes is the Chief Learning Director for PALLA and a Senior Lecturer in the Graduate School at University of Maryland Baltimore. In her role, she collaborates with strategic partners to develop programs and initiatives for faculty development in the area of academic leadership across health profession education programs. Before coming to the Graduate School, Dr. Gordes served in a variety of administrative and faculty capacities at the University of Maryland School of Medicine. A licensed physical therapist for more than two decades, Karen also serves as Vice Chair of the Governor-appointed Maryland State Board of Physical Therapy Examiners. She is a 2018 recipient of the President's Interprofessional Education Scholar Award and the 2013 recipient of the Faculty of the Year Award, both at University of Maryland School of Medicine. Dr. Gordes's research interests include interdisciplinary education and the evaluation of strategies for promoting student academic success and retention in higher education. Dr. Gordes received her B.S., M.S. and Doctorate of Science in Physical Therapy from the University of Maryland School of Medicine, and her Ph.D. in Public Policy with a specialization in Evaluation and Analytical Methods, at the University of Maryland Baltimore County.
Erin Hagar, MA, MFA
Senior Academic Support Coordinator
Erin Hagar is an instructional designer who has worked in higher education for over twenty years. After teaching Spanish at American University, she held instructional design positions at the World Bank, Montgomery College, and Johns Hopkins University before finding her home at UMB.  Her passions include helping faculty discover active learning strategies that work for them, designing authentic assessments that mirror the real-world application of knowledge, and the impact of the social and emotional environment on learning.  On the PALLA team, Erin help design the curriculum for the PALLA fellows and provide input on faculty development activities for PA educators across the state.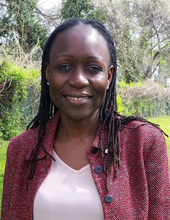 Violet Kulo, MS, EdD
Associate Professor
Dr. Kulo is an Associate Professor in the Health Professions Education program in the Graduate School at University of Maryland Baltimore. She collaborates with the Program Director to develop courses and advise learners in the program. Before coming to University of Maryland Baltimore, Violet worked at the Johns Hopkins University School of Medicine for 9 years. She was responsible for overseeing curriculum mapping, medical student assessment and program evaluation in the pre-clinical curriculum. Dr. Kulo's scholarly interests include preparing competent, effective, and exemplary interprofessional health professions educators, leaders, and researchers. Additionally, she is interested in fidelity of implementation and evaluation of innovative educational programs. She has been involved in numerous interdisciplinary collaborative research projects and co-authored various manuscripts and book chapters. Dr. Kulo received her B.Ed. in Mathematics and Economics from Moi University in Kenya, and her M.S. and Ed.D. in Instructional Design and Technology from Lehigh University.
Dixie Pennington, MSMS, CHSE, CHSOS
Simulation Educator
Ms. Pennington serves as the Simulation Educator for the Physician Assistant Leadership and Learning Academy for the Graduate School at University of Maryland, Baltimore. She is responsible for the facilitation of simulation-based training and evaluation including the design and implementation of training protocols and assessment for physician assistant students. Prior to this, she was an integral part of the Standardized Patient Lab as a Simulation Training Specialist for the UMB School of Nursing. In this role, she was essential in the case planning, scenario design, Standardized Patient training, and evaluation of Standardized Patient portrayal to ensure quality, consistency, and standardization, tailored to meet learning objectives, competencies, and desired outcomes. She strives to ensure simulation is being designed and delivered according to the latest best practices. Ms. Pennington has 18+ years of medical experience in emergency room and operating room settings, and working as a public servant in various capacities, including EMS, fire, and police.
Pennington is a graduate of Drexel University, attaining her Master of Science degree in Medical and Healthcare Simulation. She has more than 7 years working in the medical simulation field in various roles and capacities, performing the duties of Lead Simulation Specialist for the Graduate Medical Education program at Florida Hospital Orlando and Director of Simulation and Interactive Technology for the College of Health Care Sciences at Nova Southeastern University. She is also a graduate of the Pennsylvania State University, attaining her Bachelor of Science degree in ElectroMechanical Engineering Technology. Pennington is a member of the Society for Simulation in Healthcare (SSH) and has attained qualifications as a Certified Healthcare Simulation Educator (CHSE), Certified Healthcare Simulation Operations Specialist (CHSOS), and TeamSTEPPS Master Trainer.
Gabrielle N. Ricks
Academic Program Coordinator
Gabrielle Ricks is an experienced Academic Program Coordinator with a demonstrated history working in higher education. She is a self-motivated learner skilled in relationship building, Microsoft Office suite, student management, academic advising, and customer service. Gabrielle earned a Bachelor of Arts from Virginia Union University. She aspires to make a positive impact in her community, while growing her diverse skill set.