Rukevwe Aliogo
Rukevwe graduated from theUniversity of Ibadan, Ibadan Nigeria with a BSc in Geography in 2006. She went for her National Youth Service Corps (NYSC) in 2006 and finished in 2007. She proceeded to work in Cowry Asset Management Limited as an Investment Officer after which she proceeded for her masters in University of Salford, Manchester, United Kingdom in Applied Geographical Information Systems (GIS) and Remote Sensing in 2010 and finished in November 2011. She worked in Realtorz and Moore Limited for six years and also worked as GIS Analyst with the University College London where she mapped industrial sites for Urbanization Research Nigeria from 2014 to 2016. She then joined the University of Maryland Baltimore Nigerian programme as a GIS Specialist in 2018. She provided planning and micro planning services for the project; Nigerian HIV/AIDS Indicator and Impact Survey (NAIIS) in 2018, the largest Population-based HIV impact Assessment (PHIA). She also supports other UMB projects and PHIA projects in the area of spatial analysis and visualization.
Why the Henriatta Selle Tiri Scholarship?
Technology has made a significant impact in the health sector. A major interesting one is the efficiency in linking geographical addresses to illnesses. Understanding health science further, will help in creating analytical and descriptive solutions. This will aid me in devising an improvement plan relative to quality of care, increasing accessibility of service, proffering more cost-effective delivery modes while preserving patient confidentiality and satisfying research community needs for data accessibility. My experience working in a health NGO has made me realise the urgent need for this in our health care systems."
Patrick Eshikumo Amakulie
Patrick earned his Bachelor of Science degree in Nursing Sciences (BscN) from University of Nairobi, Kenya, in 2008. He practiced Nursing briefly in clinical set-up before transitioning to public health. His specialization is in HIV prevention services focused on key and priority population. Patrick was among the pioneers of KP programming in Kenya, establishing drop-in centers as safe spaces for key population and providing combination prevention services. He is experienced in peer-led interventions and stakeholders' engagement for collaborative programming and is currently working as a HIV prevention specialist with Center for international Health, Education and Bio-security (CIHEB) in Kenya, an affiliate of UMB's CIHEB. His mission is to control the HIV epidemic within his generation, through translating evidence-based interventions into practice and by doing so inform betterment and effectiveness of the program. In his easy times, Patrick plays field hockey and currently plays in the Kenya Premier league for a local club. Patrick is currently pursuing graduate studies in MHS majoring in implementation sciences at the UMB graduate school courtesy of Henrietta Selle Tiri Scholarship.
Why the Henriatta Selle Tiri Scholarship?
I believe the scholarship will help me grow as a HIV Prevention Specialist by equipping with the knowledge and skills to implement evidence-based interventions as well as build newer evidence for implementation
Chilufya Cecilia Kasonde
Cecilia received her Diploma in Clinical Medicine at Chainama College of Health Sciences in Zambia in 2002. She later did her BSc in Public Health at University of Lusaka in 2017. As a Public Health Scientist, Cecilia served as Program Quality Technical Advisor for CIHEB Zambia for six years. She has a strong passion for Continuous Quality Improvement and enjoys whenever projects under her care attain improvement milestones.
Why the Henriatta Selle Tiri Scholarship?
This scholarship will help me to actualize my dreams.''
Patience Komba, MIPH
Patience Komba holds a Master's degree in International Public Health from the University of Sydney, Australia, as an Australian Awards Africa Scholar. She is also a Registered Nurse, having studied BSc Nursing (Palliative Care) from the University of Dundee, Scotland, and previously, Community Health Nursing from The Kenya Medical Training College. Patience has been working with The University of Maryland Baltimore's Centre for International Health Education and Biosecurity (CIHEB) – Tanzania program for almost 10 years now. She is currently the Associate Director for Program Quality and Business Development and supports other UMB country teams as a Regional Quality Improvement Advisor. She is passionate about improving healthcare services' overall quality and safety through technological innovations and correct and consistent use of quality data. Patience also enjoys establishing ongoing relationships with patients, their caretakers, and healthcare workers. She believes they all play a crucial role in understanding and addressing healthcare challenges.
Why the Henriatta Selle Tiri scholarship?
The Tiri Scholarship is a prestigious opportunity from UMB that I am incredibly grateful for. The scholarship will help me further my Science Writing and Science Communication capability as a Public Health Professional through the Master of Science in Health Sciences- Science Communication program. I am also pleased that UMB named the Scholarship after Henritta Tiri, a CIHEB colleague from Nigeria. I remember working virtually with Henriatta when we were trying to scale up another innovative digital platform for tracking the number of participants attending our HIV clinic ECHO sessions. I feel very honored to be a recipient of this scholarship award, which is in her memory. I am constantly reminded that I must make the most out of it and do my best to improve the human condition globally, the same way she would if she lived to complete her studies."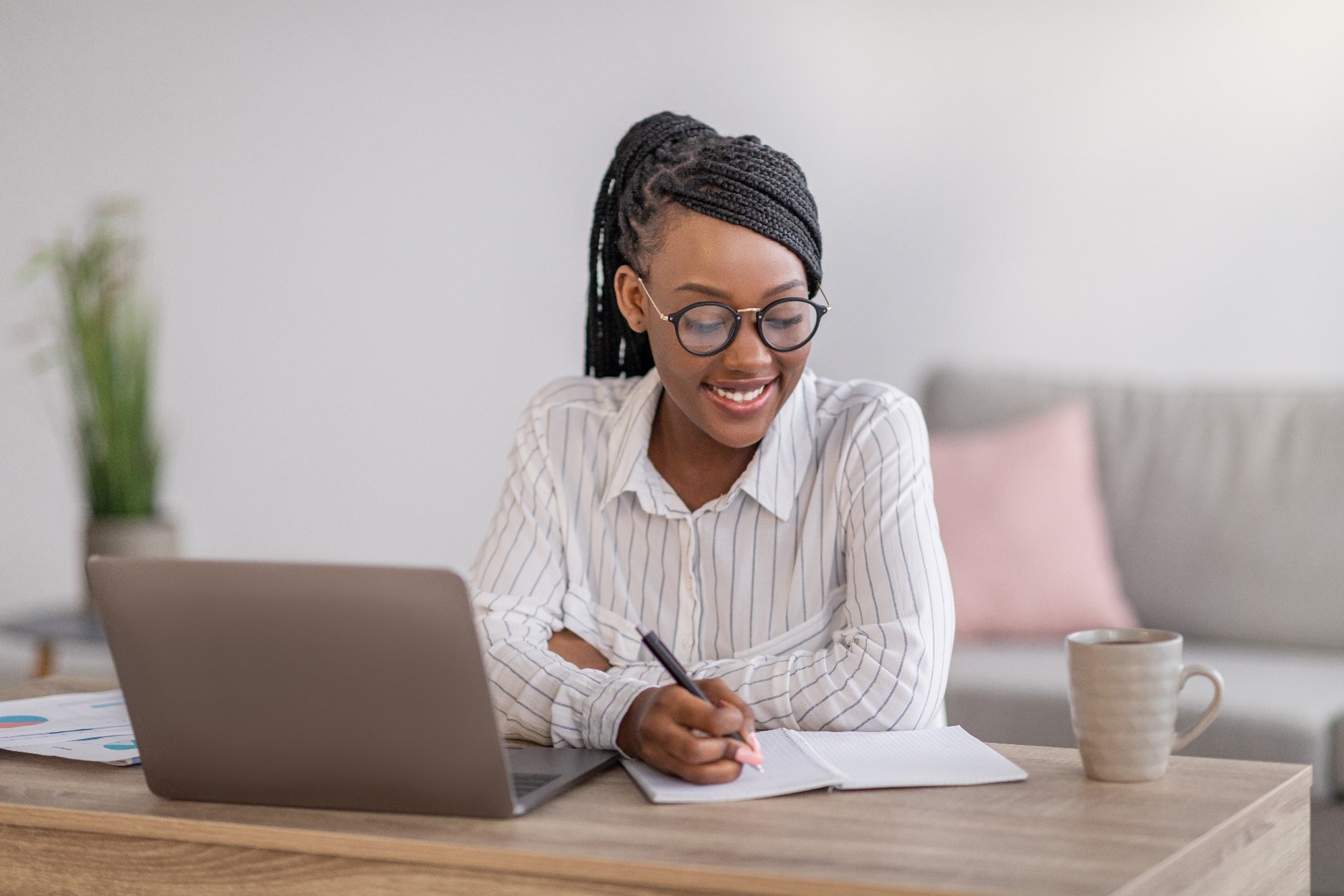 Susana Nimarota-Brown,
Susana is from Samoa, located in the South Pacific region. She is a registered nurse by profession with nine years of experiences in both clinical and public health field. Currently, Susana serves as a Public health Nurse Manager leading a Typhoid Control Program in National Health Disease Surveillance division in the Samoa Ministry of Health.
Why the Henriatta Scholarship?
I am grateful for Henrietta Selle Tiri Scholarship program for this golden opportunity that I am able to pursue my Master of Science in Global Health – Implementation and Dissemination Science concentration from my homeland through online study. Samoa is one of the middle low income countries and we are very vulnerable to both non-communicable and Communicable diseases like Covid pandemic, natural disasters and many other globally health problems that can affect the health and economy of my country. I am looking forward to this program, which will equip in providing health service to my people, and contributing to our health system to mitigated health problems. Growing up in a rural area, I have always passionate to serve the World's unserved and I am here for it. Apart from my busy and demanding professional life, whenever I get home I put on the cap as a mother and wife to play my role in my family, church and my community. So, my life will never get bored and I love it.