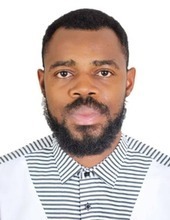 Uche Atoi
Uche qualified as a medical doctor in 2016 after graduating from the University of Benin medical school in Nigeria. Thereafter, he proceeded with the mandatory National Youth Service Corp where he served as an ART clinician managing persons living with HIV (PLHIV) and other diseases of public health importance. Uche worked as TB Specialist and currently working as a Program Officer Prevention, Care and Treatment with the Institute of Human Virology Nigeria, an Implementing partner of the ASPIRE project (Action to Sustain Precision and Integrated HIV Response towards Epidemic Control) funded by Centre for Disease control and prevention through which the United States government provides funding for U.S. President's Emergency Plan for AIDS Relief (PEPFAR) for HIV Care and Treatment in Nigeria. As a medical doctor and Program officer, he provides technical, programmatic and clinical management to people living with HIV in line with global best practices. Improving HIV epidemic control by scaling up of various prevention strategies and ensuring improved quality of life for PLHIV through continuous treatment with life-long antiretroviral therapy, timely sample collection (viral load) and ensuring virally unsuppressed undergo adherence process and repeat their test.
Uche's role has confer him the opportunity of coordinating various programs like the Advanced HIV Disease (AHD), Covid 19 screening and vaccination of PLHIV, TB/HIV, Cervical Cancer screening, Orphans and Vulnerable Children (OVC), Prevention of mother to child transmission (PMTCT), Sexual and Gender Based Violence (GBV) at the facility level where he implements. In quest to improve the quality of care for PLHIV he took courses on Project Management Professional, Resource-Stratified Screening & Treatment of Pre-invasive lesions of the cervix as well as certification on Continuous Quality Improvement models.
Why the Henriatta Selle Tiri scholarship?
This stellar opportunity to pursue a graduate Program in Global Health with special concentration in Implementation and data science will make me have the requisite background knowledge to study, understand and combat emerging public health challenges through data driven evidence-based researches. As the French poet, Antoine de saint Exupery puts it, "a goal without a plan is just a wish". Acceptance as a Tiri scholar has made what sounded like a mere wish into an actionable plan and goal in my career as a clinician and program officer prevention, care and treatment. This course will definitely avail me the opportunities of learning the global burden of diseases, policies and intervention in a face paced environment.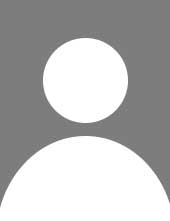 Stella Chifumbi
Stella earned post basic bachelor's degree in Nursing Management (Honors) at Africa University Zimbabwe in 2019, professionally she is a Nurse Midwife. Stella has worked with clinical trials which are under Kamuzu University of Health Sciences (KUHES) Blantyre - Malawi for over 10 years as a Research Nurse/Assistant. Currently serving as a Neurodevelopmental Assessor/Research Nurse with the Blantyre Malaria project and an associate of the University of Maryland Baltimore.
Why the Henriatta Selle Tiri scholarship?
I am appreciative of the Tiri scholarship this opportunity will help me to pursue the master's program in global health specifically implementation and dissemination science, this will be the first step to my goal as an independent researcher, whereby I will be in a position to generate new knowledge that can help my community combat pandemics, natural disasters, communicable and non-communicable diseases. Furthermore mentoring colleagues who are willing to be in the research industry, and I will be in a position to disseminate the knowledge to the Kamuzu University of Health Sciences (KUHES) community because I am an affiliate. Traveling visiting new places and listening to music is one of the extracurricular activities that I love most during my free time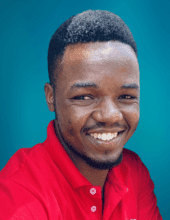 Jacob Godwin
My name is Jacob Godwin, I hold an undergraduate degree in Doctor of Medicine from the Catholic University of health and allied sciences, Tanzania. After graduating in 2019 I worked in clinical practice for 2 years and later joined Maryland Global Initiatives Corporation, Tanzania in 2022 to work as a Pediatric and adolescent officer. I work with the Ministry of health, regional and council health management teams in the implementation of high-quality comprehensive pediatric and adolescent HIV and TB services which includes HIV testing, linkage to care, Anti-retroviral therapy initiation, ART optimization, prevention of HIV transmission from mother to child and TB/HIV collaborative services.
Why the Henriatta Selle Tiri scholarship?
The Henriatta Selle Tiri scholarship offers me an opportunity to grow as a global health leader. With a Master in Global health I will be able to hone my analytical skills in understanding the context specific causal pathways of different diseases so that I can formulate the appropriate health interventions.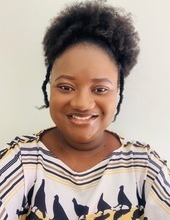 Choolwe Maambo
My name is Choolwe Maambo, from Zambia. I hold a bachelor's degree in Demography and Development studies from the University of Zambia. During my program I developed a passion for monitoring and evaluation. Since my graduation in 2019, I have been privileged to work in quantitative and qualitative studies in different parts of Zambia, rural and urban alike. I have worked on a variety of studies from climate change to sexual and reproductive health as well as studies relative to HIV prevention and treatment.
Currently, I am a Research Assistant at Maryland Global Initiatives Zambia and I have been part of teams that have conducted evaluations for CDC-funded projects that mainly aimed to reduce the HIV burden amongst adolescents and key populations. I evaluated Z-CHECK Project, which was a study that looked at services designed to help adolescents access HIV preventive measures. It was noted that most adolescents felt safe in youth friendly corners and safe spaces that were designed by the program. Additionally, I was part of a team that evaluated HIV pre-exposure prophylaxis (PrEP) access to key populations. At the moment, I am a part of the qualitative team evaluation team that's evaluating the DREAMS program for adolescent girls and young women whose aim is to reduce and prevent HIV amongst adolescent girls. I am part of the data collection team, and I am in charge of managing and securely storing the data.
I have also worked on NIH-funded studies like IPADZ and Re Charge, which looked at how providing in-patient and post-discharge packages for people living with HIV can reduce mortality. I am positive that a master's program will help me design proper strategies when it comes to evaluating how these programs have impacted people living with HIV.
Why the Henriatta Selle Tiri scholarship?
Through this Global Health Master's program with a specialization in Monitoring and Evaluation, I am assured that it will offer me an opportunity to explore to what extent that interventions impact different communities, especially ones that cater to adolescents girls and young women. I am passionate about with working with adolescents, and I am currently working on different evaluations that focus on adolescents at my organization here in Zambia. I am interested in furthering my public health knowledge, learning different management techniques for programmatic planning and implementation, and conducting successful evaluations. I am positive that the Master's program (Henrietta Tiri Selle Scholarship) will increase my potential scope of work. I want to be a part of developing necessary innovations and implementing these solutions. I have also realized that I still require more expertise in study design, data collection, and advanced analysis skills for both qualitative and quantitative research. As a result, I believe this master's program will provide me with everything I need to bridge this gap in my career.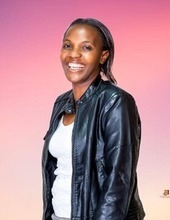 Victoria Mapemba
Victoria Mapemba is a Research Nurse and Midwife at Blantyre Malaria Project, a center of clinical research excellency in Malawi. Victoria's interest in clinical research began in 2000 when she had the opportunity to participate in NIH funded research, HIV clinical trial by Johns Hopkins Bloomberg School of Public Health. In her more than 10 years of research experience, Victoria has coauthored a publication in the Lancet and presented abstracts at local and international conferences. Victoria holds a Bachelor of Science degree in Public Health obtained in 2017.
Why the Henriatta Selle Tiri scholarship?
Working in resource limited settings like Malawi, disease prevention and control will not only stop the spread of diseases but also save resources that can be used for other development activities. One example is the success stories one of the option B+ in Malawi, the prevention of mother to child transmission of HIV has made a big difference among women and children with HIV infection. I believe, the Henriatta Selle Tiri scholarship will help me to achieve my career goal of becoming a high impact clinical investigator generating evidence that address the burden of infectious diseases in Malawi and Sub-Saharan Africa.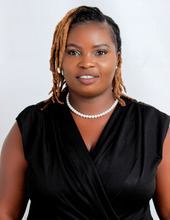 Noreen Mbakani
Noreen is from Mongu, the Western Province of Zambia and serves as a qualified social worker and a Professional Counsellor. In 2017, Noreen graduated with a bachelor's degree in education from Zambian Open University with a Major in Guidance and Counselling. Noreen is a holder of a diploma in Principals of Community Development and Clinical Counseling, respectively which enabled her to work for the Ministry of Health in the department that spearhead Adolescent health. She is currently working for The Center for International Health, Education and Biosecurity (CIHEB-Zambia), a local organization working in Conjunction with UMB to prevent HIV infections among Key population such as adolescent girls and young women and to provide Community Health system cementing initiatives. Noreen's role as a Dreams Site Connector is to act as a focal point person between the Dreams centers and Communities Health centers where AGYWs recruited in Dreams project are referred to access biomedical services. She is also in charge of supervising and mentoring the Mentors that oversee adolescent Girls groups.
Why the Henriatta Selle Tiri scholarship?
Throughout my life I have worked on discovering and developing myself as I solder on in search of my passion in helping Adolescents in communities. I am grateful and humbled for being selected as a Henriatta Selle Tiri scholar. This life changing opportunity to study Global Health Sciences with the concentration in Implementation and Dissemination makes me even more responsible for accomplishing my mission as a part of researchers solving Global Health challenges and be able to disseminate the much-needed information that can improve the lives of humanity. Much research has been done and the information is available, but the question is how we can translate this into practice and how can this information reach the communities, well I am super excited that this program will help me understand how we can narrow this gap and help our communities. I am also eager to be part of this amazing University and I cannot wait to explore the opportunities that this will bring. I will work hard for the betterment of myself, my family, the community, and those to continue after me.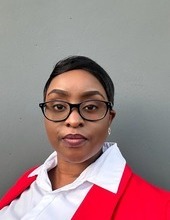 Malungo Muyovwe
In 2011, Malungo began pursuing her Degree in Environmental Health at the University of Zambia, School of Medicine, where she graduated in 2015, having began in 2010 at the University's School of Natural Sciences. Between, 2015 and 2017, she worked for a dental clinic, managing the clinic's outreach services to different schools and business organization, where she participated in promoting good oral health practices and providing basic dental care services. In 2017, she joined the Ministry of Health working as an Environmental Health Officer at Levy Mwanawasa University Teaching Hospital. There she worked to ensure infection prevention compliance, food safety for inpatients and conducted routine disease surveillance. She was one of the first respondents to the COVID-19 pandemic being part of the team that established the country's biggest isolation center at the hospital in March 2020. She has also obtained a Post Graduate Diploma in Program Planning, Monitoring and Evaluation in 2019.
For the past two years, she has been working with Ciheb Zambia, having joined the organization as a COVID-19 Coordinator. In this position, she has been supporting the Ministry of Health's Expanded Program on Immunization in the roll-out of COVID-19 vaccination program. During this period, she has gained valuable experience in the immunization program, working with different national and sub- national stakeholders to overcome vaccine hesitancy and improve uptake of the not just COVID-19 vaccines but all routinely provided vaccines in the country.
Why the Henriatta Selle Tiri scholarship?
This is truly a life-changing opportunity for me and comes at the right time as I begin to look back at all the strides and progress made through the pandemic and the impact this has had on my country and the world. Having learned so many lessons and noted gaps in pandemic prevention, preparedness, and response, this scholarship will provide me an opportunity to build my skills in research and particularly, implementation and dissemination of different findings for my current work and beyond. In addition to my advancing career, I also have a personal commitment to positively impact the world. I believe that by obtaining this Master's degree in Global Health, I will be able to contribute to the development of innovative and effective programs that improve lives and livelihoods, and health outcomes for my country and beyond.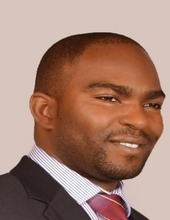 Duncan Tete Okubasu
Duncan Okubasu is a Professional Monitoring and Evaluation Specialist with over 10 years of experience dedicated to tracking, reporting, management and developing performance metrics. He holds a Bachelor degree and other relevant qualifications in the field of Monitoring and Evaluation (M&E). Duncan earned his Bachelor of Science degree in Health System Management (HSM) from Kenya Methodist University, Kenya, in 2016. Currently, Duncan is the Strategic Information Lead for PACT IMARA program under Centre for International Health, Education and Biosecurity-Kenya (CIHEB-Kenya) an affiliate of University of Maryland. His role entails strengthening programs through developing robust monitoring and evaluation (M&E) frameworks with special interest in HIMS, conducting timely data quality assessments, analysis, interpretation and channeling lessons learned into improved performance. Additionally, he has successfully maintained projects databases within the provided data management frameworks for accurate recording and reporting of the program's output and outcomes. Duncan has been instrumental in designing and leading implementation of baseline assessments as well as developing a robust strategic Information approaches.
Prior to joining CIHEB, Duncan had worked and served in various capacities under Ministry of Health and PEPFAR funded programs in different organizations. He started from humble background as a data entry clerk and rising through to the managerial position. Duncan has over ten years' experience in USG and Non USG Public Health Projects' Monitoring, Evaluation and control as well as integration and implementation of Strategic Information (SI) initiatives for measurable impact. In his current position he leads a team of twenty five employee, comprising of M&E officers, Data officers and Data clerks. Duncan offers M&E Technical support to the Ministry of Health and CIHEB-Kenya staff. During his easy times, Duncan likes travelling and getting involved in community/humanitarian service. Duncan is currently pursuing graduate studies in MHS majoring in implementation and dissemination sciences at the UMB graduate school courtesy of Henrietta Selle Tiri Scholarship.
Why the Henriatta Selle Tiri scholarship?
I believe the scholarship will help me grow as a monitoring and Evaluation Specialist by equipping me with the knowledge and skills to implement evidence –based interventions as well as ability to conduct research that will contribute to the knowledge hub in the Health sector.
Pawel Olowski
Pawel is an epidemiologist, public health specialist and data analyst with a diverse educational background and a wealth of experience in both academia and industry. He received a Master of Science in Epidemiology, a Certificate in Monitoring and Evaluation as well as a Master in Business Administration from the University of Zambia in 2017, 2018 and 2020, respectively. Prior to his current position as a data analyst at Maryland Global Initiatives Corporation (MGIC) Zambia, he worked as a part-time lecturer at the University of Zambia, School of Public Health, Department of Epidemiology and Biostatistics.
Pawel also previously held roles at Microsoft and its vendors, where he contributed to the development of international versions of the Windows Operating System and Microsoft Office as a project engineer and project manager. Pawel has extensive experience with various software applications and tools, including analytical statistical packages, which allowed him to adapt quickly to his current role at MGIC Zambia. He has expertise in quantitative data analysis, data quality control, and process automation.
Pawel's current position involves data analysis for community-based programs under CDC grants, monitoring and auditing data quality, generating donor reports, dashboards, and data visualizations for meetings, troubleshooting reporting database environment and reports, providing technical advice at TWGs, providing technical assistance to data officers, performing DQAs, and analyzing routinely collected program data. He also helped to create and automate data quality validation checks on client-level data.
Why the Henriatta Selle Tiri scholarship?
The Tiri scholarship in Health Science, Implementation and Dissemination Science program will complement my epidemiologic training, enhance my professional skills, and help me achieve my academic and professional goals of making a greater public health impact. Through this program, I will gain knowledge and skills that will enable me to be more involved in research dissemination, implementation, and evaluation of innovative evidence-based interventions tailored to the needs of communities and populations at risk. As a result, I will be better equipped and able to make effective contributions to HIV epidemic control, reduction of infectious and non-infectious disease burdens, and the overall improvement of public health in Zambia and beyond.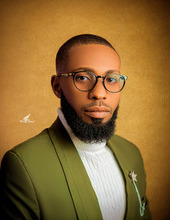 Victor Chukwuebuka Ozumba
My name is Victor Chukwuebuka Ozumba. I graduated with a Bachelor's degree in Library and Information Science from the University of Calabar, Cross River State, Nigeria in 2019. In 2020, I joined the Institute of Human Virology Nigeria (IHVN) as a youth corper during my one-year National Youth Service Corp Scheme (NYSC). I was posted to serve in the Library and Documentation Unit where I worked to support the senior documentation officer on the data management and sharing project. This project enabled me to develop some data management skills through the tasks that I performed and the courses that I took. During this period, I also supported the Caregiver and Peer Support Study (CaPs) in conducting focused group discussions for the study and recorded and transcribed the discussions into text for further analysis. The study looked at providing structured caregiver-to-caregiver peer support to achieve optimal adherence and viral suppression among young HIV-infected children.
In 2021, I was offered a position as a Program Documentation Assistant where I work as a research data curator. My responsibilities involve tracking research publications by the organization's principal investigators and following up to get them to publish the datasets on the International Research Center of Excellence (IRCE) data repository. I also recommend and implement standards and best practices to curate and share health research data from all research publications and evaluation projects carried out by principal investigators in the organization. I have worked with a team of professionals to design and manage a monitoring system used to identify, record, and preserve research data and metadata.
Why the Henriatta Selle Tiri scholarship?
The Henriatta Selle Tiri Scholarship is a life-changing opportunity for me, and admittance to the Masters of Science in Global Health with a specialization in Monitoring and Evaluation will equip me with knowledge and strategic understanding of contemporary health issues to prevent future health failures in my country. I hope to gain a better understanding of the impact of global health issues and how to conduct health policy analysis and interpret the results of commonly used statistical techniques and routine morbidity and mortality measures. I also hope to be exposed to a greater global perspective of health and the cultural intelligence to understand and interact with people and organizations from different backgrounds. Personally, this scholarship will enable me to contribute to the achievement of the United Nations' Sustainable Development Goals (SDGs), particularly those related to health, by joining the host of others fronting the race of tackling the most pressing global health challenges and working to improve the health and wellbeing of people in my country.